I cannot even begin to explain how excited and blown away I was with the Too Faced Le Grand Palais collection. Since I know many of you are beauty lovers and you may have other beauty lovers on your list, I'm telling you right now: RUN DON'T WALK to your nearest Sephora and grab this while you can!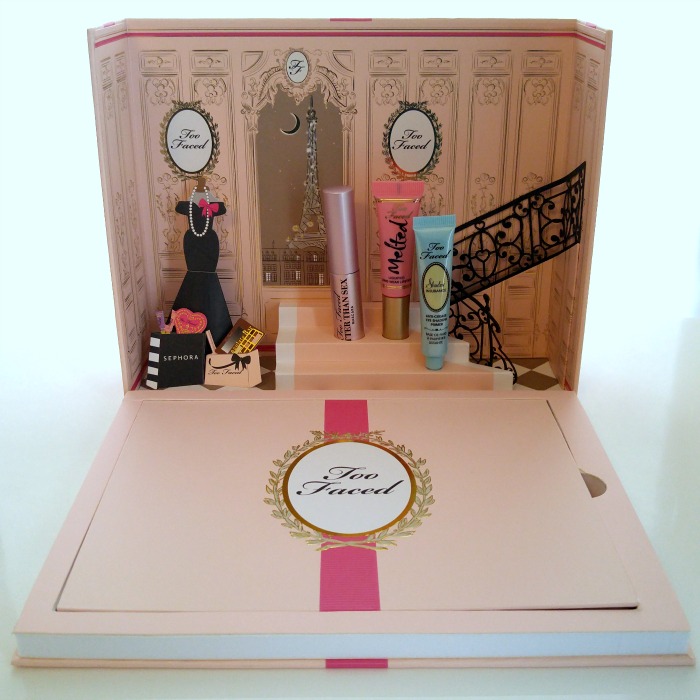 This adorable little box opens up to reveal the girliest of dioramas – starring 3 Too Faced best sellers! "Better Than Sex" mascara, Melted Long Wear Liquified Lipstick in "Peony" and Shadow Insurance take centre stage in this amazingly detailed beauty kit.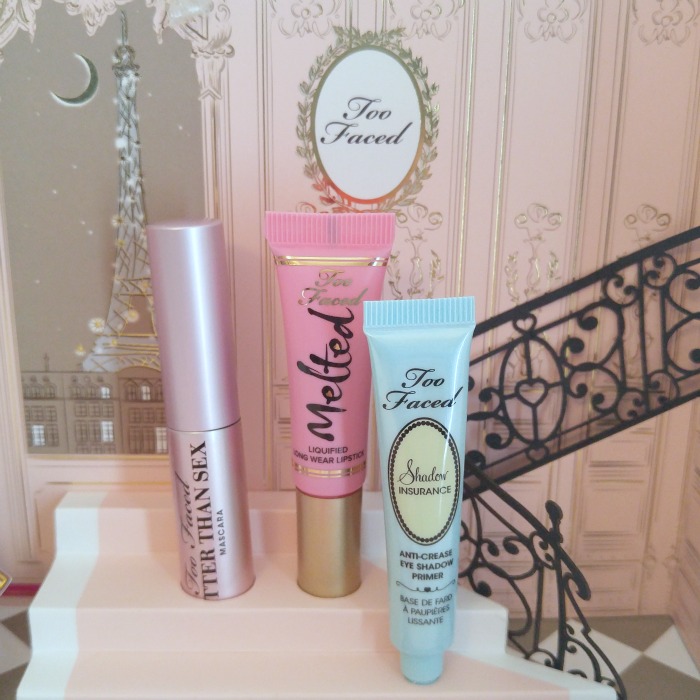 But, it doesn't stop there! Open up the flap to reveal EVERYTHING you need for the perfect holiday look.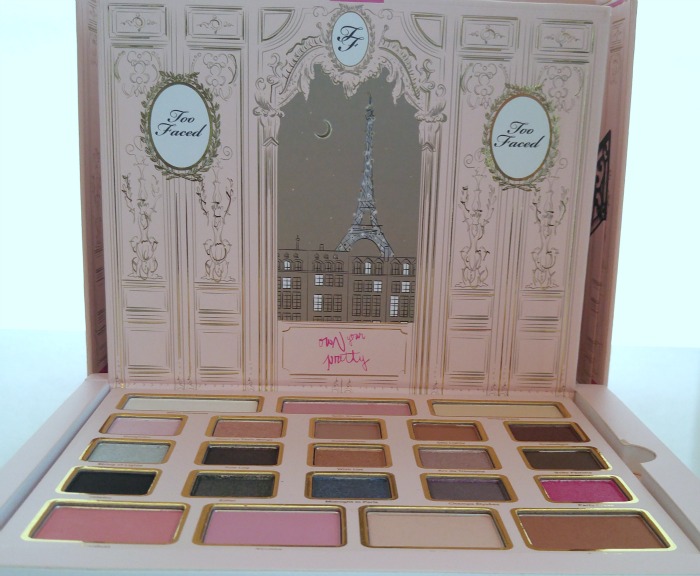 The palette itself is removal making it really easy to work with; and it looks SO pretty sitting on your dresser! Here's a closer look at the palette: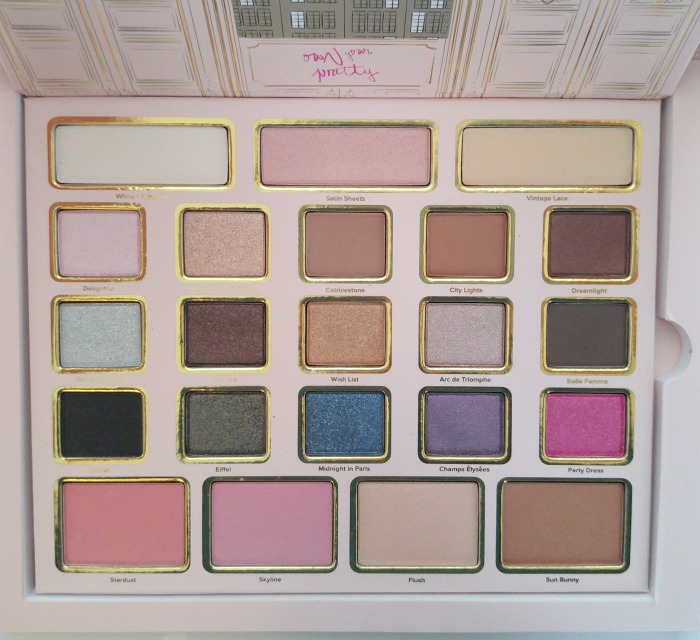 Included in the Too Faced Le Grand Palais limited edition kit:
(Top Row) Eye Shadows in "White Christmas", "Satin Sheets" and "Vintage Lace"
(2nd Row) Eye Shadows in "Delightful", "Moon on Their Wings", "Cobblestone", "City Lights", "Dreamlight"
(3rd Row) Eye Shadows in "String of Lights", "Yule Log", "Wish List", "Arc de Triomphe", "Belle Femme"
(4th Row) Eye Shadows in "Stiletto", "Eiffel", "Midnight in Paris", "Champ Élysées", "Party Dress"
(Bottom Row) Blushes in "Stardust", "Skyline"; Luminizer in "Flush"; Bronzer in "Sun Bunny"
This is seriously the cutest palette I've seen in a long time. The scene even depicts a Sephora shopping bag and Too Faced bag with the famous chocolate palette inside! SO FREAKING ADORABLE!
I don't remember the last time I was so excited when opening up beauty mail. I receive and test out A LOT of beauty products, but this one ranks as one of my favourites!
The Too Faced Le Grand Palais collection retails for $72 CND (but is a value of $469!) at Sephora. Too Faced did a FANTASTIC job with this one; you get so many amazing products for a great price.
What do you think of this limited edition kit? Will you be picking it up?
{Shop This Story}

Share on social: