Have you heard of going "no poo"?
I have a few (curly-haired) friends who have tried it in the past. It consists of not using commercial shampoo and instead, cleaning your hair with water or some other product (like baking soda or vinegar). There are a lot of reasons that people choose to adopt this hair care regimen. For starters, commercial shampoos contain ingredients that may not be the best for you and your hair. They include:
Sulfates. Sulfates are the compounds in shampoo that create lather. They also act as the surfactants that clean the hair. Oftentimes, these sulfates are quite strong and strip the hair of its natural oils. Through regular stripping, the hair ends up overproducing sebum (oil) to compensate and thus, your hair is stuck in a vicious circle of being too greasy and needing to be shampooed only to be really greasy shortly after. For some, using a heavy lather can cause irritation of the scalp, so those with sensitive skin may choose to go down the no-poo route.
Parabens. Parabens are preservatives that can prevent bacteria growth in many cosmetic products. They have also been shown to be linked to endocrine disruption. Specifically, they weakly mimic estrogen in the body, raising concerns about promoting tumor development and growth. At this time, studies haven't been able to provide enough statistically significant evidence to prove it, but the suspicion is there.
Silicones. Have you ever noticed that some hair products claim to make your hair "more manageable"? The quickest way to do that is to include dimethicone. This silicone is also found in smoothing serums and detangling conditioners. It's a film that coats the hair and makes each strand feel smooth and sleek. It also creates a hydrophobic barrier against moisture, drying out each strand. Silicones also have a habit of building up in your hair. That's why so many shampoos recommend that you 'rinse and repeat"; it can often take more than one washing to get silicones out of your hair. Unfortunately, I have to rely on silicones at times to style my hair. I'd like to reduce my use of them as much as possible.
Other motivations that people have to try the no-poo method include thinking about the environment. Taking shampoo out of your regular routine reduces the amount of plastic you're purchasing and then adding to plastics pollution. There are also chemical pollutants that can end up in our waterways after they've gone down the drain. We've all heard about how microbeads are now banned in Ontario. We're finding out more and more about all the things we put on in the shower and how they end up polluting aquatic life.  Finally, removing shampoo from your household means that you're saving money. That's one less product to buy!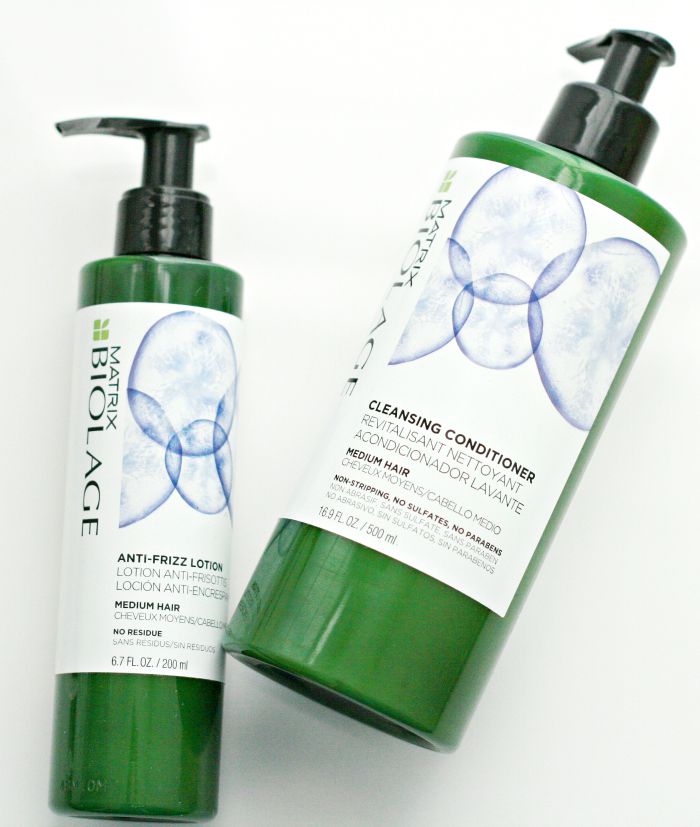 I like to be health conscious as well as environmentally friendly (and wallet friendly!), so I thought I would give this a try. I used Matrix Biolage's Cleanser Conditioner and Anti-Frizz lotion for my experiment. The cleanser conditioner has low soap and is paraben and silicone free. The anti-frizz lotion provides frizz-free styling and detangling. For three weeks, I used this stuff instead of my regular shampoo, conditioner, and hair oil. I also didn't straighten my hair or use any other styling products. 
My experience with trying to go no-poo:
Week 1: My hair smelled great, but didn't feel clean. In fact, it felt like I added dirt to it. I had extra texture, especially at my roots, and I felt like I couldn't comb my fingers through my hair. By the end of this week, I was thinking that I made a huge mistake. Oddly enough, I was getting compliments on my curls. And that smell was actually really intoxicating (in a good way!)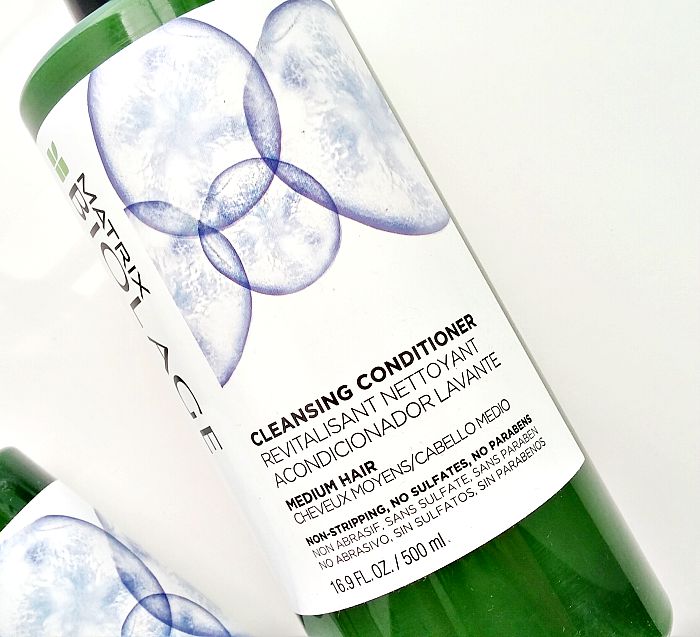 Week 2: My scalp didn't feel quite as greasy, but it was still bothering me. At this point, I stopped using the Anti-Frizz lotion because I was worried that I was adding too much to my hair and weighing it down. I noticed more frizz without the lotion, but at least the top of my hair didn't look too flat.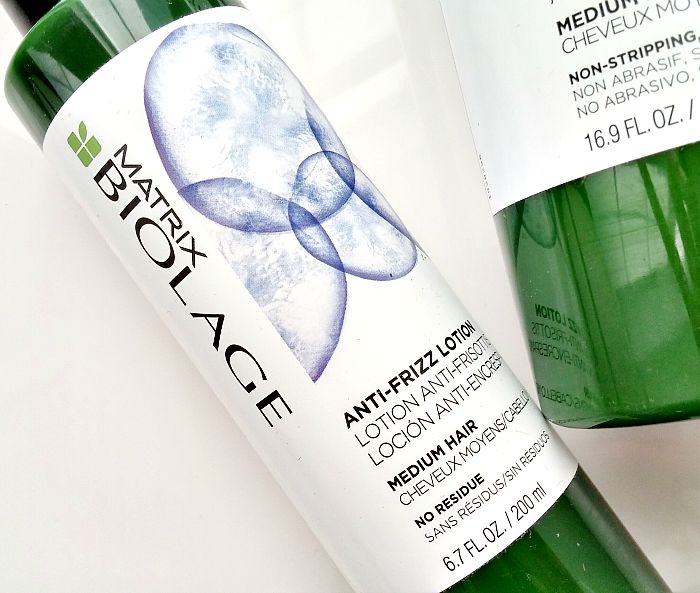 Week 3: This is where I started to hit my groove. I brought back the lotion, but used only 2 pumps (I was using 4 before. Maybe that was too much?). I had textured waves that didn't feel weighed down.
At the end of my experiment, I wasn't completely sold. I think I missed straightening and having more control over the way my hair looks and feels. Having said that, I really like eliminating a step in my showering routine and having the option of letting my hair go naturally with relative impunity. The label on the cleansing conditioner recommends to co-wash (i.e. use this instead of regular shampoo and conditioner) in-between regular washes. I've been doing that ever since and as of writing this review, I'm a lot happier with the results.
Maybe going completely no-poo (and no-'cone) isn't right for me, but I think I can make the shift to incorporating it into my life a bit more. Baby steps!
Would you ever try to go no-poo? If you've done it before, tell us about your experience in the comments below!
Share on social: