Earlier this month, I attended a Beauty Event at Caryl Baker Visage in the Exchange Tower. Over the course of the hour, I met with several employees of Caryl Baker Visage who walked me through the newly renovated storefront and what their face experts have to offer. The modern design of the space is appealing and very different from what I remember of Caryl Baker Visage. I hate to admit that I always pictured the store to be for much older and mature women;  and also a place to get your ears pierced. 😛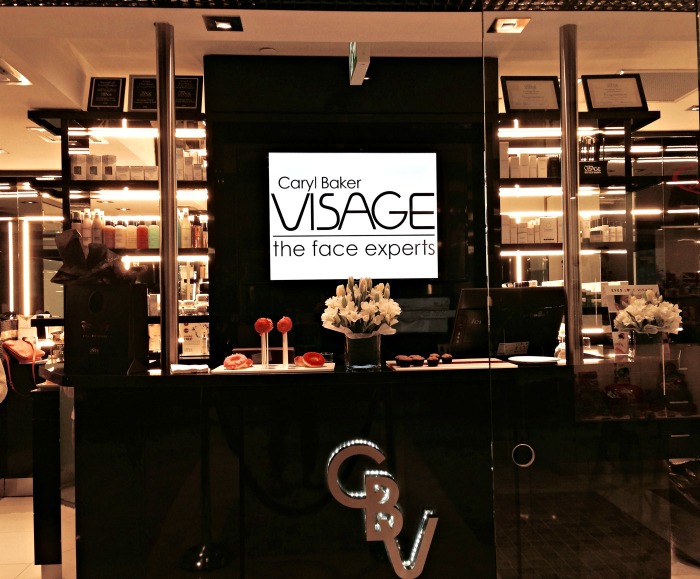 I'm glad I attended this event because I learned a lot! Mainly, that they actually specialize in brows (not ear piercing as I thought but they still offer this service), and also offer facials, beauty products and lash extensions.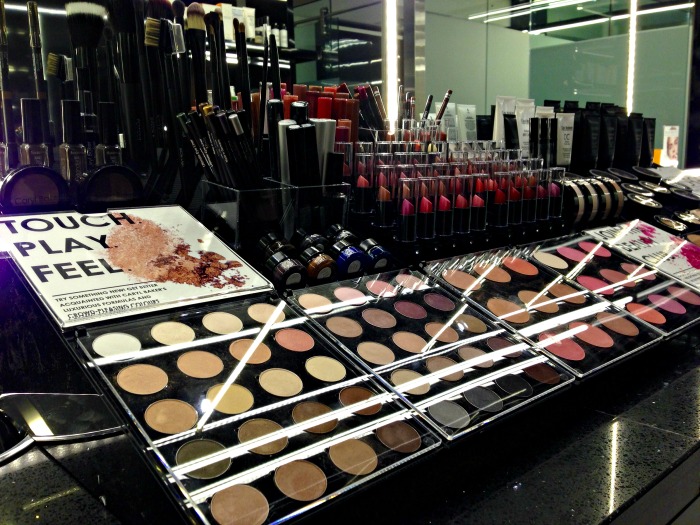 Anna (National Face Expert) walked me through some of their new products, we spoke about everything from their eye creams to their new eye shadow palette. Some products that really stood out and piqued my interest were the Eye Primer and the Brow Extender.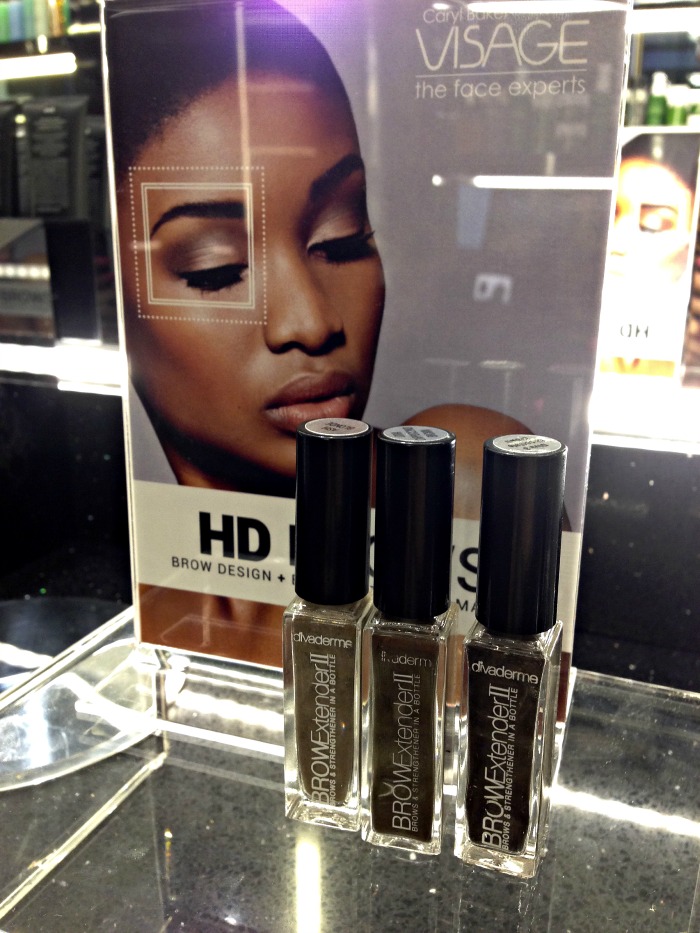 Anna had explained to me that it's always best to prime your lids as we get older to avoid crease buildup from eye shadows – but it's a great product to use even if you're wearing eye shadow or liner. It brightens up the lids and evens out dark circles under the eyes.The Brow Extender can instantly fill in spots with the natural fibers it deposits into your own hairs – it creates a more natural look rather than penciling them in.
Afterwards, I met with Amy (Xtreme Lashes North America Lash Expert) and watched a demo of the Xtreme Lashes Eyelash Extensions. She carefully applies one-by-one individual lashes (there are over 600 styles of lashes to choose from) to the natural lashes with a medical grade adhesive. These semi-permanent eyelash extensions are attached only to your own lashes, never to your skin, while you sit comfortably reclined with your eyes closed – talk about nap time! The extensions last for 2-3 weeks and can be topped up.
Next, I met with Nina (District Manager, Face Spa Expert) who did my High Definition Brow Design. This service consists of a customized brow wax, tint and then makeup. First, Nina tinted my brows to a shade that matched so I won't have to fill them in as much. This tint will last up to six weeks. She then let it set for 10 minutes, wiped off the tint and proceeded to wax my brows. She first mapped out the shape and began. We were talking so much that I didn't even realize she had finished waxing them – this is a good sign because it meant I didn't feel a thing! Once I approved the shape, she used the Brow Extender only one side where I had some bare spots;  but on my "good" brow, she didn't have to do a thing because the tint did its job well and there was no need to fill.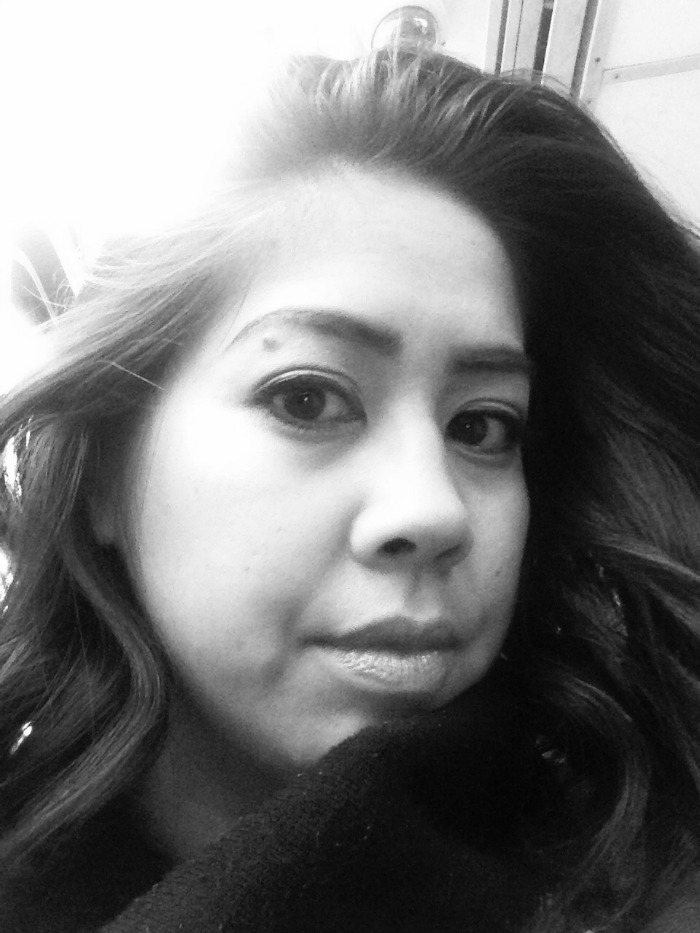 The event was a great introduction to everything Caryl Baker Visage has to offer. After my experience with the HD Brows they now have a new brow client in me! A brow wax is $15.50 and the tint is $17 but if you want the HD Brows, it's only $30. If you sign up for their Beauty Club, you will get a discounted price on all services.
Another reason to keep coming back is the friendly staff that works at the Exchange Tower location. Ashley (Face Spa Expert), Nicole (Regional Supervisor/Educator) and Farnoush (Face Spa Franchise Owner), were wonderful to chat with!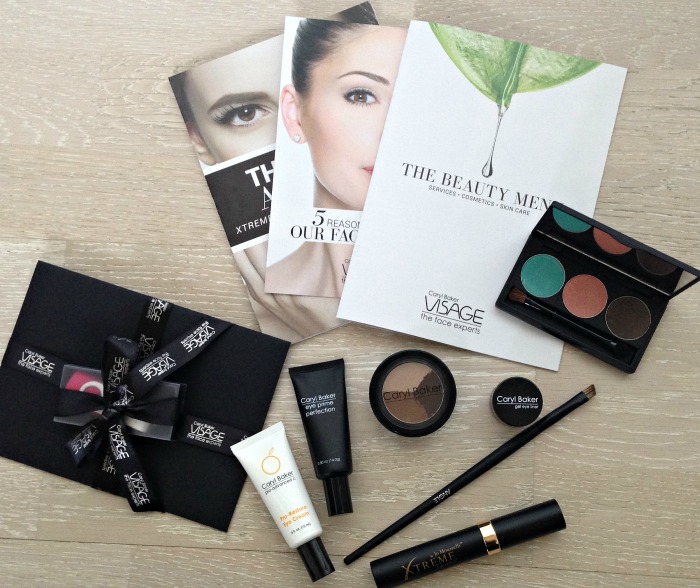 I left the event with a big smile on my face, awesome, full brows and a bag of some products to try at home.  Thank you Justin (President) and Judi (Public Relations) for inviting Toronto Beauty Reviews to experience the #EyesLoveVisage event. I am so looking forward to my Xtreme Lashes appointment soon and will write up on my experience shortly after I get the extensions.
Have you visited a Caryl Baker Visage lately?
Share on social: