Dry shampoo has become a necessity these days. Our lives are so busy that we often don't have time to redo our hair completely after hitting the gym or going from work to dinner to events. Alysia tests out the COLAB Dry Shampoo to see if it works with her busy lifestyle!
*****
By now, you've probably heard me say that I'm one of those girls who only washes her hair every 3-4 days. The main reason during this time of the year, is that I hate washing and blow-drying my wet hair in the cold mornings. It never feels fully dry, therefore I get an instant chill when I leave my house. I like to wash my hair in the evening and then not wash it for a while. In between these washings, I swear by dry shampoo. Many of you probably use it in the morning, but the trick is to spray it on before you go to sleep; it will soak up all the oil overnight, and then if you need to, go ahead spray some more before you run out of the house.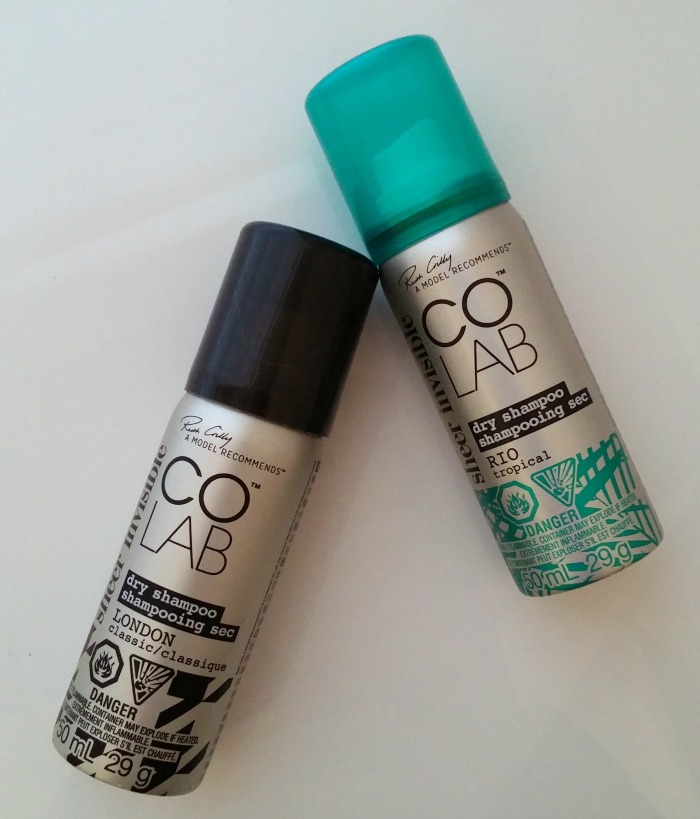 I've tried many dry shampoos but I know now that I have found my favorite one. See, most dry shampoo will leave a chalky white residue when you have dark hair (unless you buy those ones that are specifically for dark hair) but COLAB has a unique sheer and invisible formula in various scents. I got to test out Rio (tropical notes of papaya, pineapple and cassis) and London (classic scents of bergamot, musk and magnolia). Here are my favourite aspects of the COLAB Dry Shampoos:
Transparent formula
Adds body and bounce to lifeless hair
Instantly revitalizes look
Absorbs and refreshes roots
Fresh fragrance
I actually like both scents that I tested, both very different. I would take Rio when I hit the beach and London is great for a night out. I can't stress enough how much I appreciate the invisible formula and also the fact that it comes in a regular size ($9.99) but also in a travel size ($5.49).
CoLab is available at Pharmasave, IDA, Guardian and Pharma Choice stores in Ontario. It can also be found online at Nail Polish Canada.
Are you an avid dry shampoo user too? If so, what's your favourite brand?
Share on social: