I had no idea about lotions that can be applied in the shower until MY HUSBAND told me about them. He was travelling in the Philippines and forgot to bring body lotion so he went to pick some up and came across the Nivea In-Shower Body Milk. It was quite interesting for him to find out about this product before me and for him to explain to me how it works. And then, Jergens introduced their version of a moisturizer for wet skin. So the beauty battle of the in shower moisturizers begins…
Nivea Nourishing In-Shower Body Milk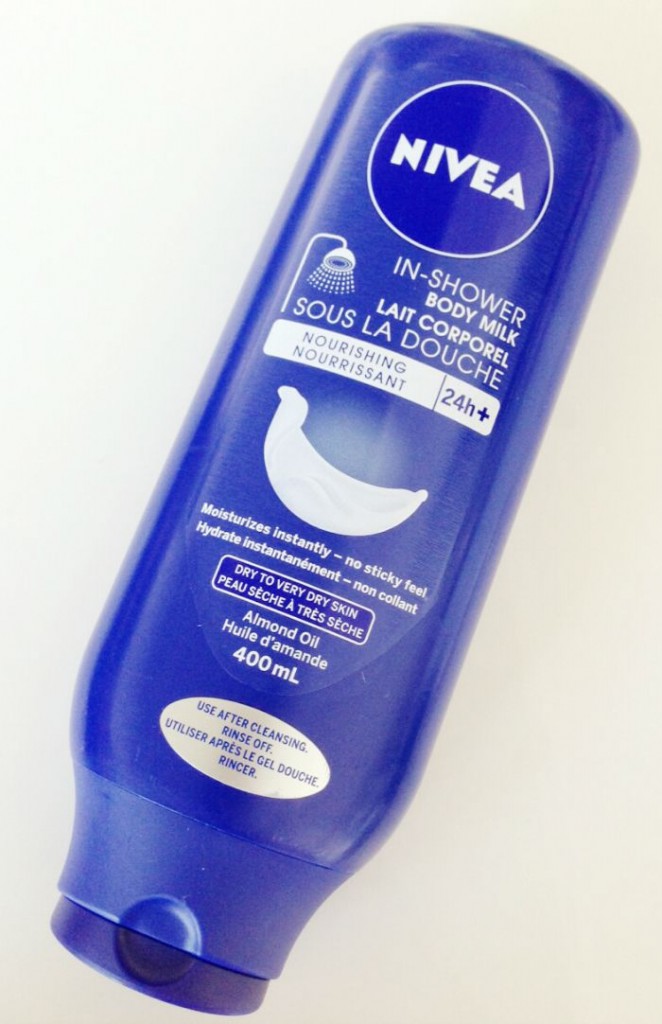 This in-shower body milk is great for those with dry to very dry skin. It contains almond oil (which I love) to smooth skin. It absorbs instantly and leaves skin soft and moisturized for over 24 hours. You apply while in the shower, massage it in and then quickly rinse off. It doesn't leave a sticky feel.
PROS – lightly scented, easy to use, doesn't leave that much of a residue on the shower floor
CONS – usually tends to forget to apply before turning off the water, in a tube form so it gets slippery when applying
Jergens Moisturizer for Wet Skin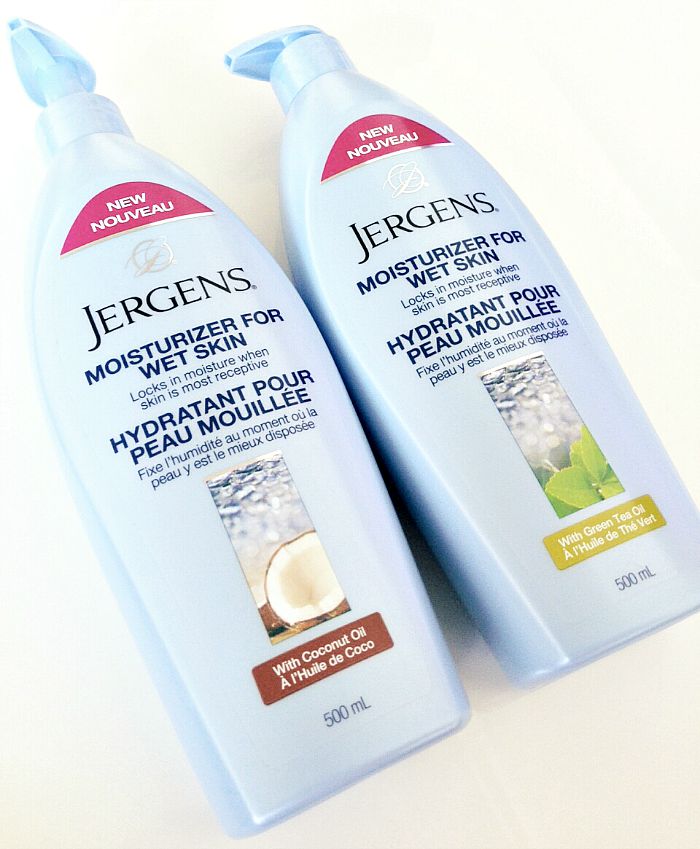 This moisturizer is either enriched with coconut oil (hello tropics!) or green tea oil. The lotion is applied right after showering but before drying off. It's best to turn off the water, use a quarter size amount for each leg and a dime size amount for each arm and work in. And then the magic happens…the moisture rich oils bind with the water to leave a luminous shine and it's clear to see how moisturized your skin is once you pat it dry. There is no need to rinse off, it's that simple.
PROS – I'm in love with the coconut smell, it comes in a bottle with a pump, the magic that leaves skin luminous
CONS – the residue makes the shower floor really sticky
If you ask me, my winner is Jergens and if you ask my husband, he likes Nivea better, even though he constantly forgets to apply it before he steps out of the shower. I would recommend the Jergens more for women because of the glossy look it leaves on your skin. It wouldn't look that appealing for men. I think Nivea would be great for the hubby/boyfriend since it's so easy to apply. Both are available at drugstores.
Share on social: