Alysia has been busy checking out the ENTIRE Live Clean Fresh Face line, and here is her final review. You may want to check out part 1 and part 2 and be sure to keep reading for an exciting opportunity to win all the products!
*****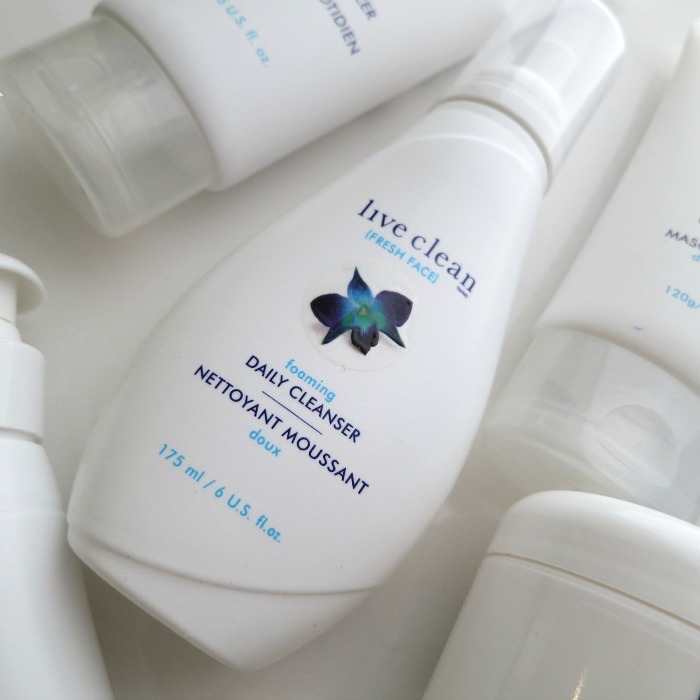 While the creamy cleanser contained so much moisture and thick consistency, the foaming cleanser actually made me feel like my skin was getting a really good cleaning. The mild formula gently cleans pores and removes impurities and excess oil – great for more oily skin (while the creamy cleanser is great for dry skin). Although I felt that my skin got a better cleaning with this foaming cleanser, it left my skin dry until I added some moisturizer.
This toner is formulated to soothe and balance skin after cleansing. It gently removes dead cells and leaves your complexion fresh and revitalized. To me, this toner only dried out my skin further and smelled too much like I was putting rubbing alcohol on my face. This was my least favorite product of the line.
The next two products have made it to my weekly Sunday ritual. I like to give my skin a little pampering after a long week.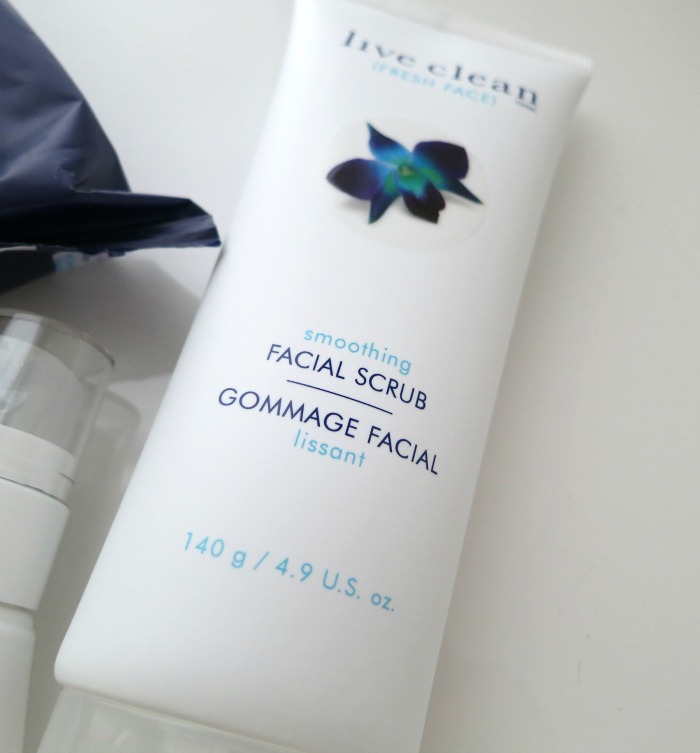 After cleansing and removing all my makeup, I apply this scrub to my dampened face in a circular motion. You only need a very little amount, because it contains a lot of natural grains of finely ground corncob. It removes that layer of dead and dry skin to reveal a fresh new layer and allows for better moisture absorption. What I love is how soft and bright my skin looks after the gentle exfoliant removes any dull surface cells. You can use this scrub up to three times a week but I feel that it would be too much as the grains really do a great job removing any impurities.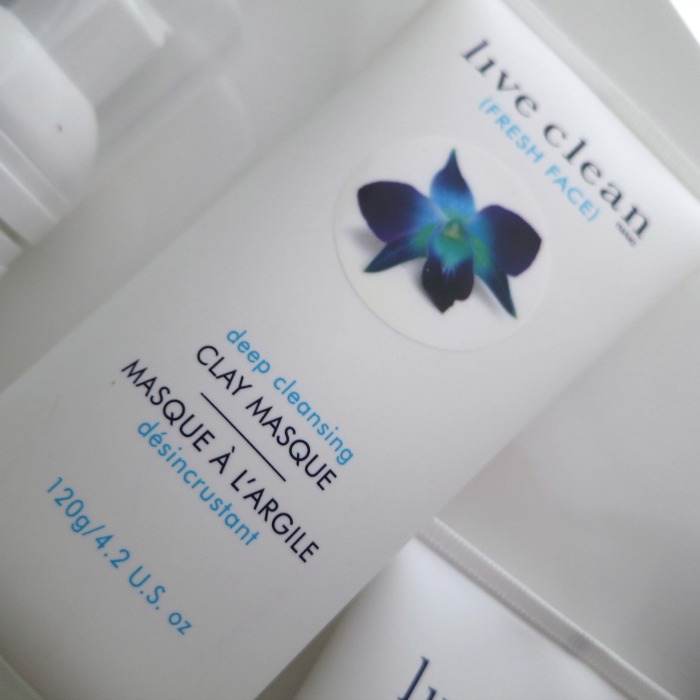 This masque would absolutely work great for those with oily skin, since it helps unclog pores. But it also works wonders for any other skin type. Again, those with oily complexions can use this every day, but for me who tends to be on the drier side, I save this masque for my weekly ritual. This is a 15 minute treatment that calms the skin while purifying to reveal fresh, glowing, new skin. The Kaolin works deeply to remove impurities and absorb excess oil. The orchid extract seals in moisture while antioxidant Vitamin C protects and boosts radiance.
Editor's Note: We sadly just found out that this Clay Masque will be discontinued – so if you see it be sure to stock up!
To sum up my three parts of the Live Clean Fresh Face line, I think that they have a great lineup of skincare that does its job to cleanse your face while leaving it fresh and revitalized. (Also, I'm in love with the white packaging!) No matter what skin type you have, you will find a few products that will work well with your skin. I would highly recommend the wipes, night cream, facial scrub and clay masque.
To win ALL 12 of these products (including the soon to be discontinued clay masque) in our Live Clean Fresh Face Giveaway, be sure to fill out the rafflecopter form below.
Good luck!
Share on social: