Live Clean has a wide range of better products for the whole family! Their extensive Fresh Face line has some new additions and I asked Alysia to test them out.
*****
You've probably heard of Live Clean products for hair care but did you know that they have a skin care line called Fresh Face? I was lucky enough to test out the entire line so the reviews will come to you in two parts– Part One will include the new additions to the line and Top 10 Cleansing Tips, Part Two will include all the other products I tried.
Elaine wanted me to test out the products since I have normal to dry skin. I had recently just nailed down a skin routine that was working for my face since a bad couple of years of adult acne, so I was skeptical about trying anything new. But the packaging was so pretty and white so how could I resist…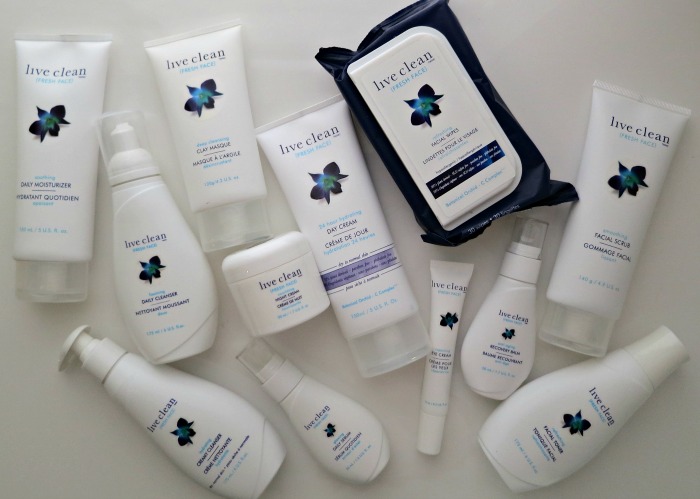 Live Clean (Fresh Face) is a collection of plant-based, natural, eco-friendly skin care products. They have just what is needed to be effective, maintain skin health and achieve a wonderful result. All products are free of parabens (harsh preservatives used to extend the shelf life of personal care products and linked to sensitivity and irritation issues) and phthalates (chemicals commonly used to make fragrances last longer). Below are the three additions to the line.
It gently and effectively cleanses skin of impurities, oil and makeup without stripping the skin of moisture. It contains Kaolin Clay to deep clean pores. The creamy formula works into the skin while moisturizing and when you rinse, it leaves your face fully clean and smooth – no tightness or dryness.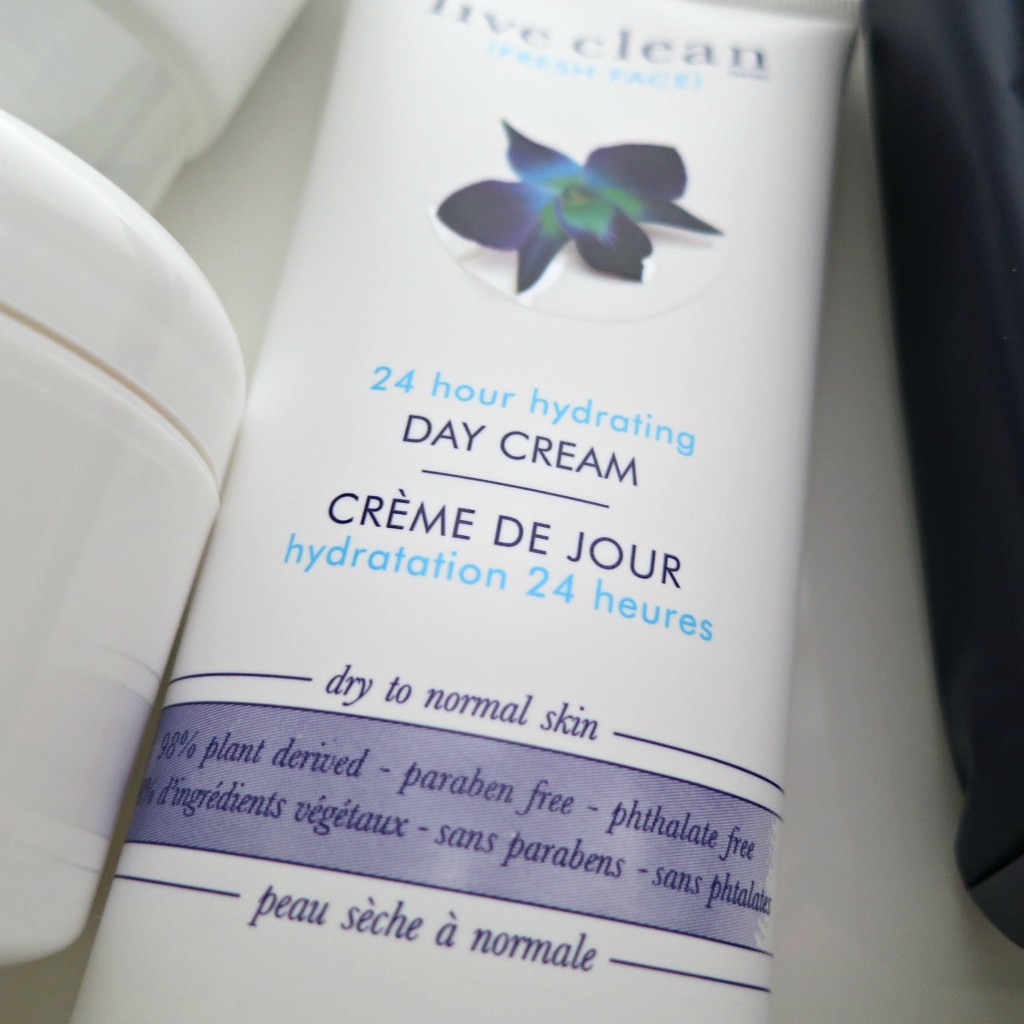 24 Hour Hydrating Day Cream
This cream claims to be richly moisturizing and hydrating and that is what I thought I would get from a cream, rather than a lotion (I actually like the lotion better so read up later in Part Two) but my face actually felt tight after applying the cream. I ended up using a moisture stick before applying my makeup. I have to agree that the cream is fast-absorbing and non-greasy but I don't think it contains enough hydration expected from a 24 hour cream.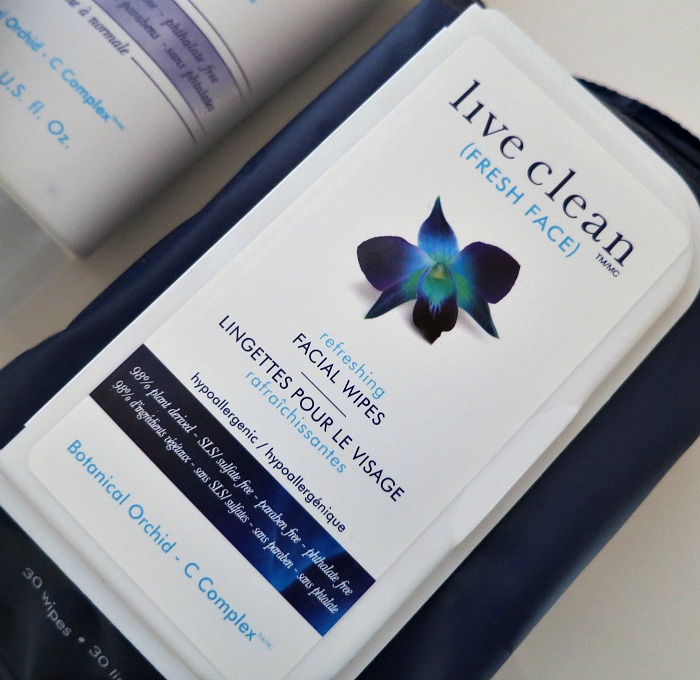 Wipes are my life. They are a god-send when you are too lazy to take off your makeup at night or when your husband comes home from a drunken Halloween night with his face painted like Jack Skellington (true story!). I conveniently left out the pack of wipes on the bathroom counter for him to use and boy, let me tell you it took off the caked on makeup.  The wipes are gentle, fresh and, alcohol and oil-free so they won't dry out your face. The lavender, cucumber, aloe and chamomile are really soothing for the skin and company's trademarked Botanical Orchid-C Complex seals in moisture and boosts radiance. So anything that will take off Halloween makeup is great in my books. This is one of the products from the line that I would definitely recommend.
These products mentioned and the rest of the line is available at WalMart Canada
Target, Shoppers Drug Mart, Rexall and well.ca. Come back again later and check out my Part Two where I'll review the rest of the products.
For now, I will leave you with Live Clean (Fresh Face)'s Cleansing Top 10
Please be kind…to your face.
The Cleansing Top 10:
Before you touch your face…choose the right product, which means a facial cleanser that's mild and free of potentially irritating ingredients. (The same ingredients – the surfactants and preservatives that are harmful to the earth – can be irritating to your face. Live Clean has you covered.)
Wash your hands. Seriously, wash your hands, don't just wet them and grab for the facial cleanser.
Lukewarm means lukewarm. Yes, we know hot water feels good, but it can strip your skin of essential oils and cause irritation.
 Lightly massage a dime-sized amount of your cleanser on damp skin. That's all you need.
Exfoliation isn't excavation; a washcloth is going to give your skin a little extra cleansing on a daily basis. Save the high-speed cleansing brush for occasional use.
Don't forget your hairline, jawline and the sides of your face. And when you rinse, pay extra attention to these areas – breakouts in these areas can be the result of poor cleansing or cleanser residue.
 Rinse, rinse, rinse.  Still rinsing?  Good!
 Pat (we mean it, pat) your skin dry with a soft, clean towel. A towel a day helps keep blemishes away.
Leave your skin slightly damp and apply moisturizer immediately.  A long lasting, deeply hydrating moisturizer is best, especially as we move into colder months.
Facial wipes? Choose one that's soft, alcohol-free. And gently, please. Gently!
What are your best skin cleansing tips?
Share on social: