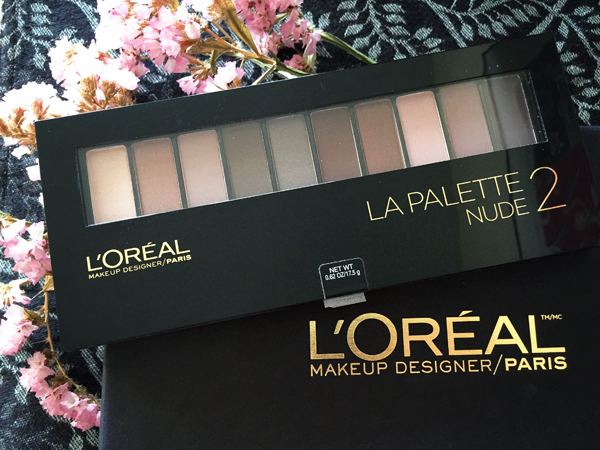 I was ecstatic when Elaine asked me to try and review this eye shadow palette from L'Oréal. I was on the lookout for a basic nude eye shadow palette anyway, so the timing was just perfect.
L'Oréal Colour Riche La Palette Nude 2 consists of ten highly-pigmented shades, ranging from champagne and pink-based brown hues to purple-based colours. Six of the ten shades are matte colours, and four of them have subtle shimmers. Thoughtfully curated to complement each other, these hues can be used to create countless looks from basic nude makeup to tons of different smoky eye looks.
I know that purple isn't the easiest colour to wear, but I happen to be a fan of purple-based eye shadows. I love mixing taupe and chocolate brown shades with mauve and plum, so the colour combination this palette offers is pretty perfect for me. If you're not a fan of mauvey and plummy shades, check out L'Oréal Colour Riche La Palette Nude 1, which consists of ivory, beige and caramel hues.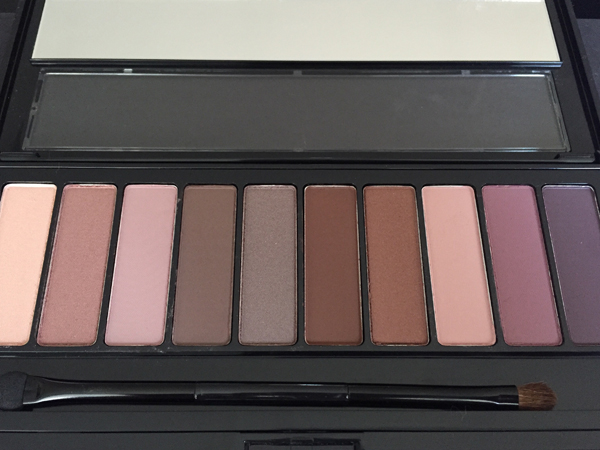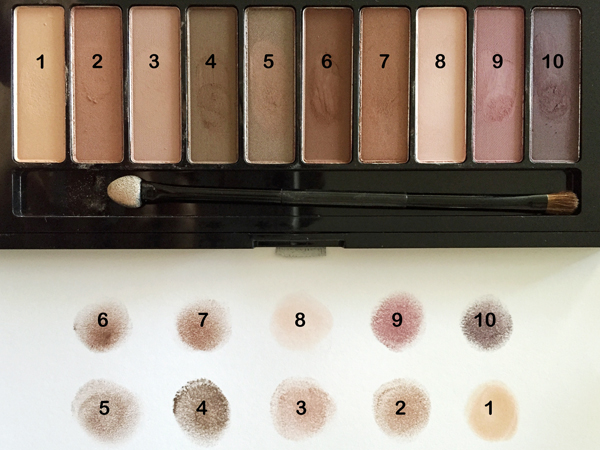 These colours are all very gorgeous. Some of them don't seem that special at first sight, but after playing with them and blending them with different eye shadows I have, I've realized that all of these colours are extremely versatile and easy-to-wear. I do wish that there was a matte flesh-toned colour to use as a base though. I always use a skin-toned eye shadow as a base (I alternate between Bobbi Brown's Eye Shadow in Shell and Make Up For Ever's Artist Shadow in 530), so I was a little sad about the fact that the only flesh-toned hue in this palette (#1 in the photo) has shimmers.
I love all of these colours, but I've been getting the most use out of #3 and #7. These days, I don't wear much makeup on a daily basis, so for my everyday makeup, I just wear one of these two shades over a primer (Nars Smudge Proof Eye Shadow Base) and apply a pencil eyeliner (Lise Watier Intense Waterproof Eyeliner – click here to read my review!). For going out, I've been experimenting with the darker shades in the palette to come up with various colour combinations for semi-smoky and smoky eye looks.
I especially love the matte shades from this palette (#3, #4, #6, #8, #9, and #10). The shimmery ones are pretty as well, but the shimmers are very subtle. Because of this, they are easily blendable with the matte shades, but the shimmers don't show much when they're applied.
This was my first time trying eye shadows from L'Oréal, and I've been impressed by their quality. Their texture is smooth and silky, and they don't have any graininess or chunkiness to them. Despite the silky smooth texture, they're quite hard, and they don't crumble or break easily unlike some eye shadows I've tried in the past. They apply beautifully, and I love how they don't go on cakey or heavy at all. Their blendability is really amazing, and they're very easy to apply. Worn over a primer, the colours appear vibrant and highly-pigmented, and they last all day long. I've worn them for about 7-8 hours and noticed almost zero creasing. The only drawback is that this palette is a little too big for traveling. I like to travel light, so I probably won't be bringing this with me when I travel. But, all in all, L'Oréal Colour Riche La Palette Nude 2 is an excellent eye shadow palette that provides gorgeous colours and long-lasting high performance. I would definitely recommend this palette to those of you who are looking for an easy-to-use, versatile eye shadow set.
L'Oréal Colour Riche La Palette Nude retails for $29.99 and is available at mass food and drug retailers nationwide.
Share on social: