For fans of Make Up For Ever (MUFE) it was an exciting summer as the makeup line revealed its first brand campaign with transgender model Andreja Pejic and actress Jamie Chung.
The campaign promotes individuality and self-expression using the tag line "Be Bold. Be Unexpected. Be You.", created cutting-edge makeup looks which were created by celebrity makeup artist Mélanie Inglessis.
Limited edition eye shadow palettes which were curated by the spokeswomen were launched through events at Sephora locations – including 2 here in Toronto! I unfortunately wasn't able to attend but I did get to check out the palette created by Jamie Chung. AND…my apologies for getting this post out so late…not sure if this is available or not anymore but I really think the shadows are so pretty so I thought I would post anyway!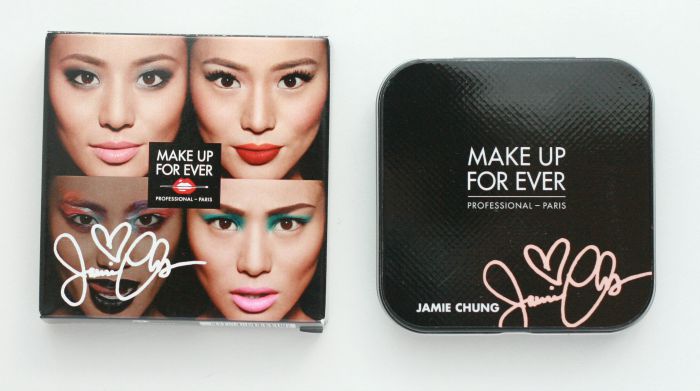 Here's what Jamie Chung had to say about her collaboration with Make Up For Ever:
With MAKE UP FOR EVER, you can express yourself however you choose and that's beautiful,

Being bold is having confidence in how you look and accentuating what you love about yourself. Have fun, don't be afraid to honor what you feel. MAKE UP FOR EVER is inspiring people to do the most important thing in life – to love and accept ourselves, and celebrate our individuality. Everyone should be proud of that and I'm proud to be part of a campaign that stands for that.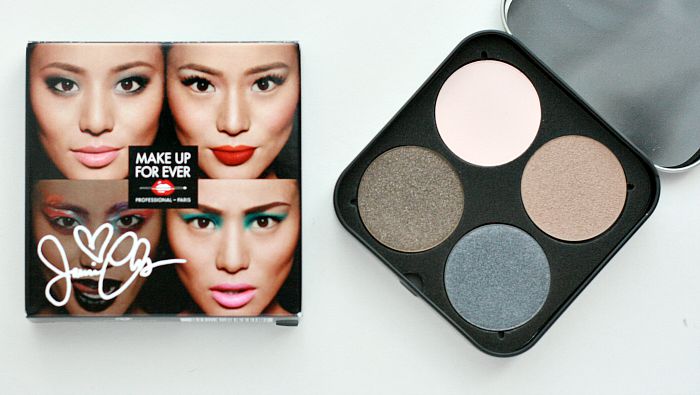 I'm in love with this limited edition palette. It features 4 extremely wearable colours and if you know MUFE then you'll be familiar with the incredible quality and colour payoff of these eye shadows. The palettes retail for $56 which is a GREAT deal since it's a $111 value. And I think the colours go so well together so there is really no guessing involved. Plus, I'm a sucker for palettes. They're so much easier to lug around.
To check out more about this campaign search the hashtag #BeMakeUpForEver
Share on social: