Some say that eyebrows are the most important facial feature, and I wholeheartedly agree. I think that they are the key feature that makes a face stand out.
As someone who doesn't have nice, thick eyebrows, I'm always jealous of those who are blessed with a set of lush beauties. When I see women with beautiful, thick eyebrows on the street, my head naturally turns and I stare at them until I begin to creep them out – I'm serious.
Now, it's not that my eyebrows are too thin, but I've always been a little obsessed with making them look fuller for some reason. When I was young, I even got my Japanese roommate to get me this famous brow growth serum from Japan a couple of times. As I got older, I learned to be less obsessed with "beauty" and my appearance overall. Nevertheless, filling in my eyebrows is one thing that I always do even on the days that I leave my house with no makeup what so over on anywhere else. And you'd probably know by now that this means I've tried many makeup products for eyebrows, from all kinds of pencils and powder-type products to brow shaping gels.
I'm always on the lookout for good brow makeup products, so you can probably imagine how excited I was when Elaine asked me to try NUDESTIX's Eyebrow Stylus Pencil & Gel and Brow Wax. NUDESTIX is a Canadian brand launched by Torontonian Jenny Frankel who is the co-founder of Cover FX and a former product developer of M.A.C. She created the brand with her two daughters, Ally and Taylor. Known for its simple collection of blendable crayons with neutral hues that give you the fresh "nude but better" look, NUDESTIX recently launched two new brow pencils to add to the mix of its easy-to-use, fun makeup products. (Check out some of our other NUDESTIX stories).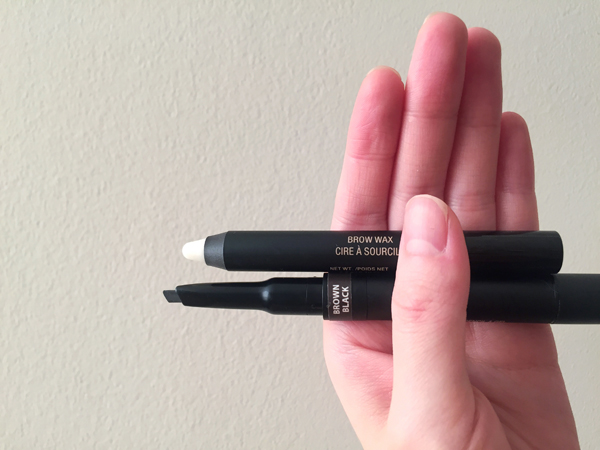 The Eyebrow Stylus Pencil & Gel ($28) is a 2-in-1 waterproof product that pairs a defining pencil with a setting gel. It comes with a creamy brow pencil on one end and a strong-hold gel on the other end. This double-ended format means that this product is all you need to define, fill in, and set your brows. The pencil goes on very smoothly, and I love the slanted triangle tip, which offers versatility in terms of how the pencil can be applied. The broader side is excellent for filling in the brows, and the pointy tip can be used to draw precise hair-like strokes. My favourite part is the brow shaping gel and how it's paired with the pencil in the same product. I always carry a brow gel and a brow pencil to touch up through out the day, and this product conveniently combines two of my makeup essentials into one sleek, double-ended stick. What's more, the pencil is retractable and requires no sharpening! It is available in 4 shades (blonde, dirty blonde, brown, brown/black), and I tried the brown/black shade.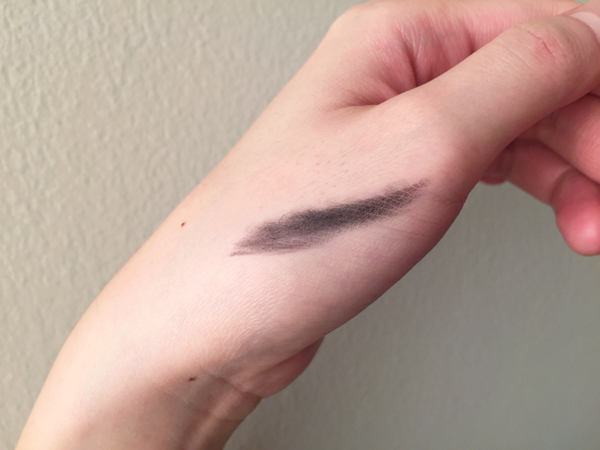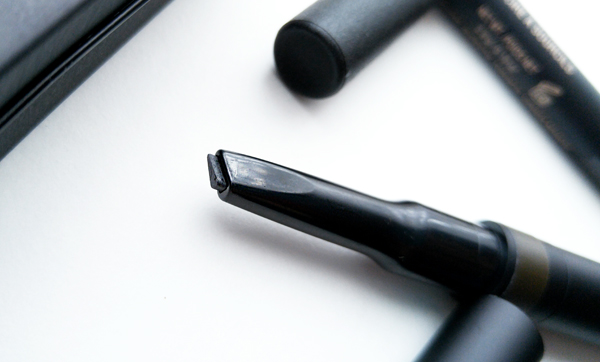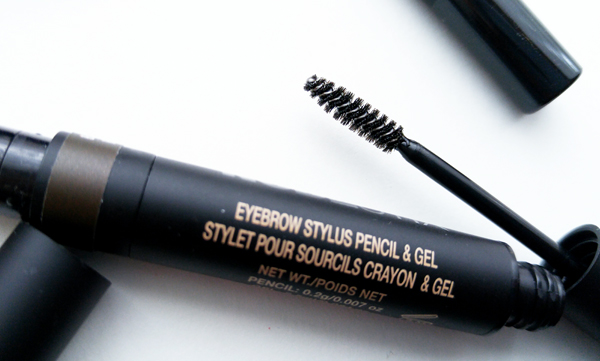 The Brow Wax ($28) is a soft, clear wax pencil designed to set even the most unruly and coarse hairs. To be very honest, I was hesitant to try this product because I was worried that it might make my brows look too waxy; however, it took me by surprise and has become my go-to product. This pencil is extremely easy to use. When I'm in a rush, I just apply this pencil directly on the brows and brush through with a spoolie. Without any other products, it instantly defines my brows and makes them look thicker. It can be used with the Eyebrow Stylus Pencil for even more precise and fuller-looking brows. The Brow Wax pencil does need to be sharpened, and you'll find a little sharpener in the tin that it comes in!
NUDESTIX Eyebrow Stylus Pencil & Gel and Brow Wax are available at Sephora stores and online, and both products retail for $28.
What are your favourite brow products?
Share on social: