Sephora is a dream store for makeup and beauty junkies but it can also be overwhelming. Alysia shares a few of her favourite Sephora products that she's been using over the last few months.
*****
I received these items in the Fall but keep in mind that most of them are still available or are available but in seasonal colours.
The Perfect Pink Brush set ​($85)​ says it all, it's the perfect travel brush set. With nine brushes (a combination of natural and synthetic fibers) in a fabulous and practical carrying case, it is ideal to bring this along for business trips, sleepovers or vacations. There are a couple of compartments to put your beauty products in, and slots for the brushes. How perfect is it to have everything in one case? The set contains the following brushes (from top to bottom):
Powder Brush
Angled Blush Brush
Blending Brush
All Over Shadow Brush
Medium Shadow Brush
Smudge Brush
Angled Liner Brush
Lip Brush – Brow Brush
Having a separate brush set for travel makes it easier to just pick up and go. The set might be a little costly but it would be a great investment if you travel frequently for business.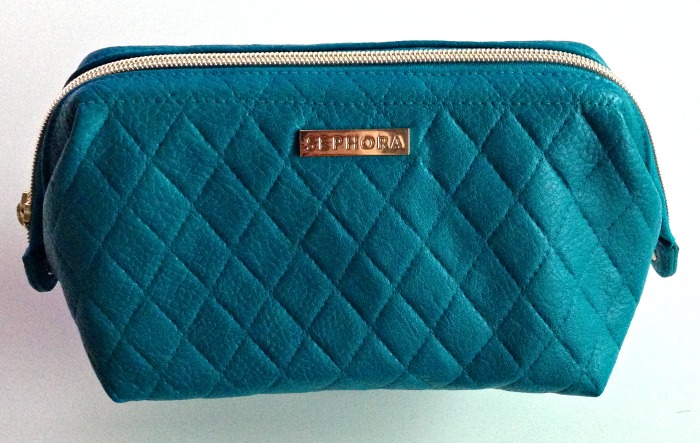 The Voyager quilted travel bag​ ($30)​ I received was filled with limited edition tools and accessories in accents of teal and snow leopard. The Voyager is a medium-size cosmetic bag that is big enough to hold makeup tools and hair accessories. I love how the bag has a sturdy frame that opens up wide. It's also vegan and cruelty-free. The following products were in the bag but are available separately in store so note that they are not included when you purchase the cosmetic bag.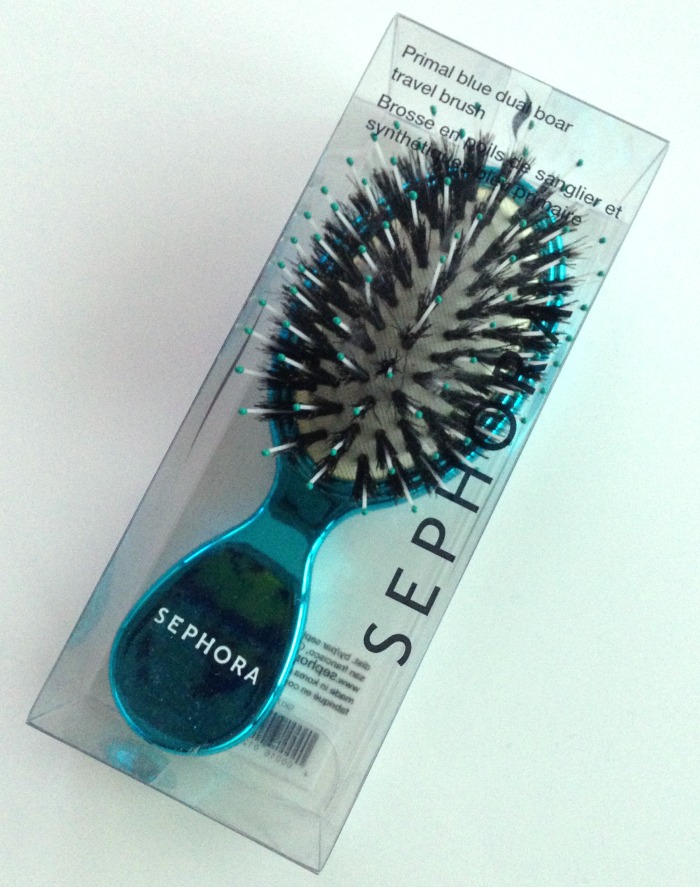 The Luxe Combo Travel Brush​ ($20)​ is currently my absolute favorite brush. I use it to put my hair in a ponytail or to do a messy bun. I can always use it to tease my hair and it's the perfect size to fit in my hand and purse. The brush has a combination of boar bristles (smooths out tangles) and long plastic bristles (combs through hair), and is water resistant (great for the beach).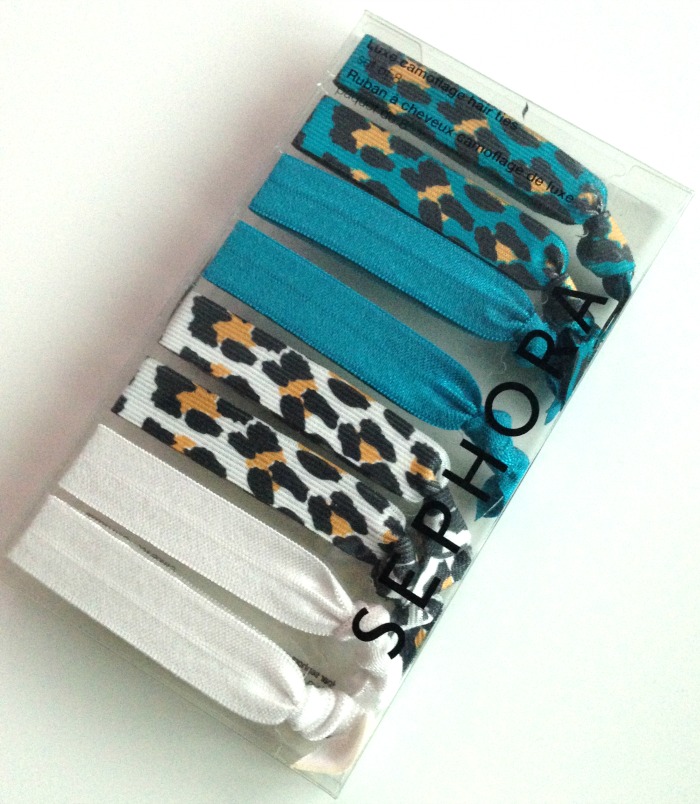 Luxe Hair ties ​($11)​ are no-snag and no-crease ties for throwing your hair up in a ponytail. They come in pretty colours and prints so you can also wear them as a bracelet. Better than wearing black elastics around your wrist.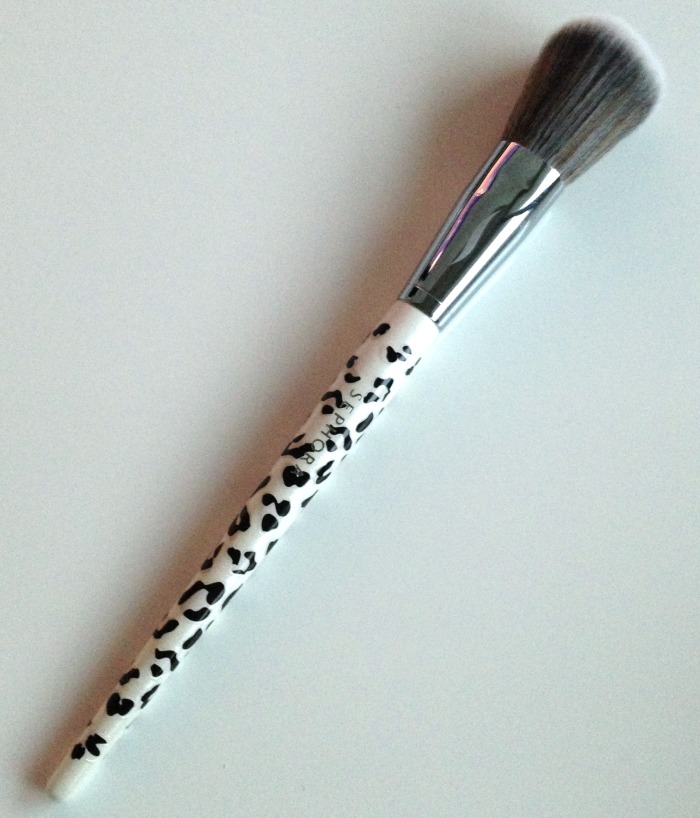 Even though I have millions of brushes, how can I not love a brush with a leopard print handle? The Pro Airbrush #55 ​($42.50)​ has become a staple in my makeup routine. Its rounded shape of synthetic bristles create a smooth, streak-free application for liquid, cream or powder formulas. I like to use it for my translucent powder to set my foundation and it still gives me an airbrushed look. To properly use this brush, spray it with setting mist or toner to apply foundation. Pick up a small amount with the brush and then blend on the back of your hand before applying to your face. You can gradually build coverage by buffing in a circular motion.
The last item is a small four piece ​synthetic ​brush set ​($27.50) which includes ​​blush, concealer, blending and angled brushes. This set is great for touch ups. I leave it at work so if I have to go to an after work function, I can use these brushes to add some blush and more liner.
Sephora has been coming out with great tools and accessories each season and are on point with the colour and print trend. I can't wait to see what they release for the summer. If you are interested in any of these products, it's almost guaranteed that you can find them at the stores in black – and you can never go wrong with black. I highly recommend buying the Luxe Boar Travel Brush if you are a messy bun junkie like me, it's my go-to brush for every day looks.
What are your current Sephora favourites?
Share on social: