Mother's day is this weekend! I hope you had the chance to check out some of the Toronto Beauty Reviews' team picks for Mother's Day gifts that we posted last week. For any last minute shoppers, Alysia has a great pick to treat mom like a Queen with a limited edition set from The Body Shop.
*****
With Mother's Day quickly approaching and the birth announcement of England's newest princess, how fitting is it that The Body Shop would release a limited edition Mother's Day tote filled with a ton goodies at an amazing price of $30 with any $30 purchase. The tote contains Vitamin E Body Butter, a bath lily, Pink Grapefruit shower gel, scrub and Eau De Toilette, plus Vitamin E Moisture Cream (in a limited edition Union Jack print).
Just this week I tested some of the Vitamin E Special Edition Skincare Collection and I am quite in love with the three products that I tried. As you know, Vitamin E prevents premature aging and damage from free radicals. It also hydrates skin but has a longer-lasting effect when used after applying a serum. So, if you're still in need to pick up a last minute gift for your mother, I would think about getting one or two of these (and then you might be able to get the tote + products too).
VITAMIN E OVERNIGHT SERUM-IN-OIL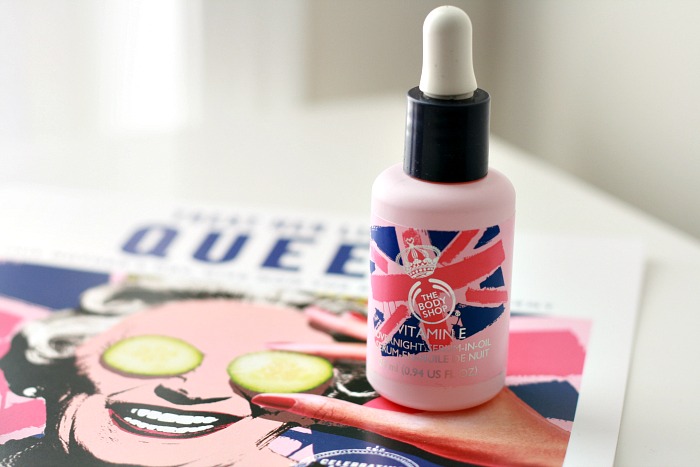 After cleansing my face and applying a facial mist, I massage three drops of this serum-in-oil into my face before bed. In the morning, I woke up to fresh, hydrated skin. The oil penetrates overnight and leaves a nice layer of moisture on the skin. Another think I love about this product is that it's got this amazing great scent!
VITAMIN E MOISTURE CREAM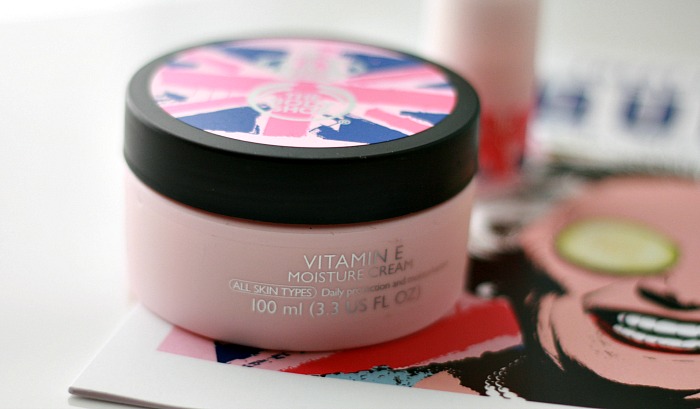 The morning after I use the serum-in-oil, I splash water on my face to help me wake up Because my face tends to be on the dry side, any time I put water on my face I feel it tighten up slightly so I again apply a facial mist and put a small amount of the cream on. Since it's lightweight and non-greasy, I don't have to wait for it to settle in before putting on my makeup. It's perfect for every day use!
VITAMIN E EYES CUBE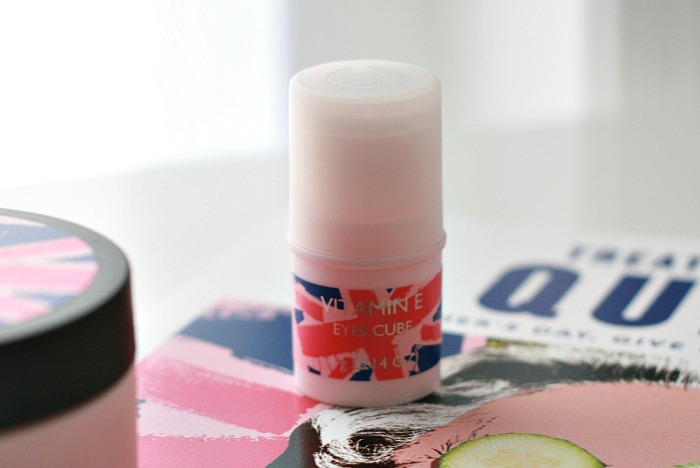 This new innovation is my favorite. I have always wanted a stick (even though they are calling it a cube) to apply to my eye area. It's cool to the touch and helps de-puff under-eye bags. I think it would work even better if I keep it in the fridge. It's so refreshing to use in the morning (but also at night). A great little product to use in the summer!
As I mentioned, this set comes in the Union Jack print as part of the limited edition Mother's Day collection but all three products will be available regularly!
Have you picked up anything for mom yet?
Share on social: