Over the past year, online shopping has become more popular than ever before. For beauty products from makeup to body care, my go-to website is BeautySense.ca. With over 4000 products from almost 100 different brands – and free expedited shipping! – it's never been easier to 'add to cart.'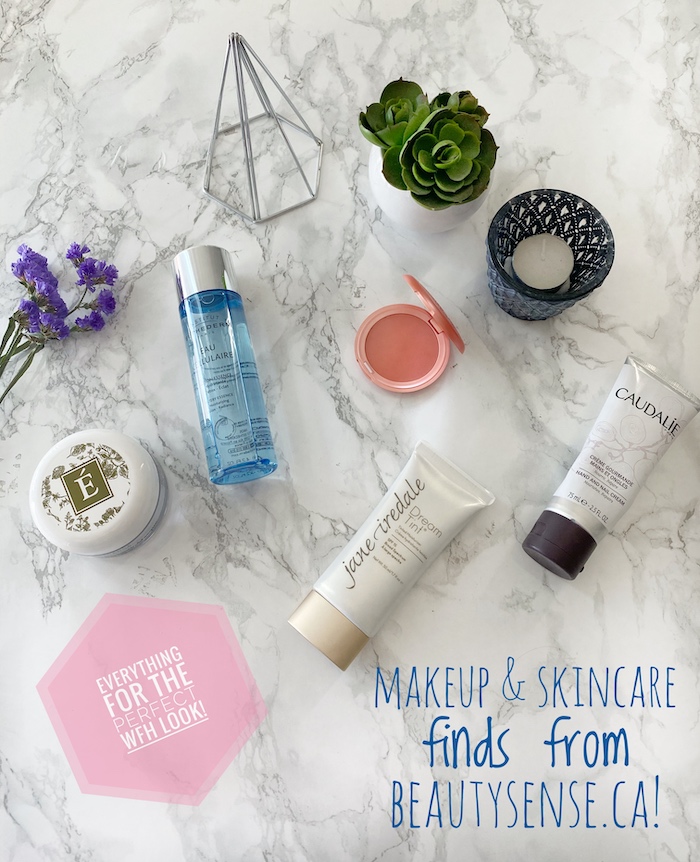 {BeautySense.ca – Canada's Online Beauty Store}

Disclaimer: This post was sponsored by BeautySense.ca, and products were provided to me at no cost for review purposes. All opinions are my own.

While I like certain ~ international, zebra-stripe ~ beauty stores as much as the next person, my preference is always to shop from Canadian retailers as much as possible. Especially with all the crazy shipping issues caused by the pandemic, I love knowing that there's a Canadian site where I can find all the products I need in one place. BeautySense.ca makes safely shopping for all your beauty needs a breeze!
Some of the things I love about BeautySense.ca:
100% Canadian owned and operated, based in Montreal
Free expedited shipping
Points-based loyalty reward system & birthday gift each year
Free samples with every order
A massive range of brands and products to choose from
Incredibly user-friendly



Brands Available on BeautySense.ca
With such limited access to spas and salons nowadays, it can be tough to find skincare, beauty, and haircare products beyond those available at the drugstore. BeautySense.ca carries products from almost 100 brands and is an authorized retailer for each one, meaning you can shop with complete confidence.
From luxury brands typically found at dermatology clinics and in other professional contexts – like Vivier and Oribe – to more widely available ones such as Stila and DevaCurl, BeautySense.ca has something at every price point.


BeautySense.ca Site Features
The Beauty Sense website has all of the features you'd expect from an online shopping hub – and more. You can search their massive catalogue by brand or product type, or you could even browse only natural products. The individual product pages have information on ingredients and how to use the product, as well as customer reviews.
With such a wide selection of items available, you might think it would be tough to find exactly what you were looking for, but BeautySense.ca makes it a snap! My favourite website feature, in fact, is their search filter. Once you've selected a product category (skin care, hair care, makeup, or bath & body), you can filter your results in incredibly specific ways. By concern, by price, formulation, skin/hair type – even by ingredient! For someone with extremely sensitive skin, this is a huge blessing, since I can be sure to hone in on products that won't cause any irritation.
Another feature I love of the Beauty Sense website is the product comparison list. If you're considering a few different options and aren't sure exactly how the products stack up against each other, all you have to do is add them to your compare products list. This screen places the product details in a handy side-by-side table so you can look at both simultaneously. You can even print or download the comparison page to use as reference later! No more switching between tabs or having 8 different product pages bookmarked!
And – after all that – if you're still not sure which product is right for you, you can fire up the LiveChat function. A beauty expert will be with you in minutes, ready to guide you and answer any questions you may have about the products available on BeautySense.ca.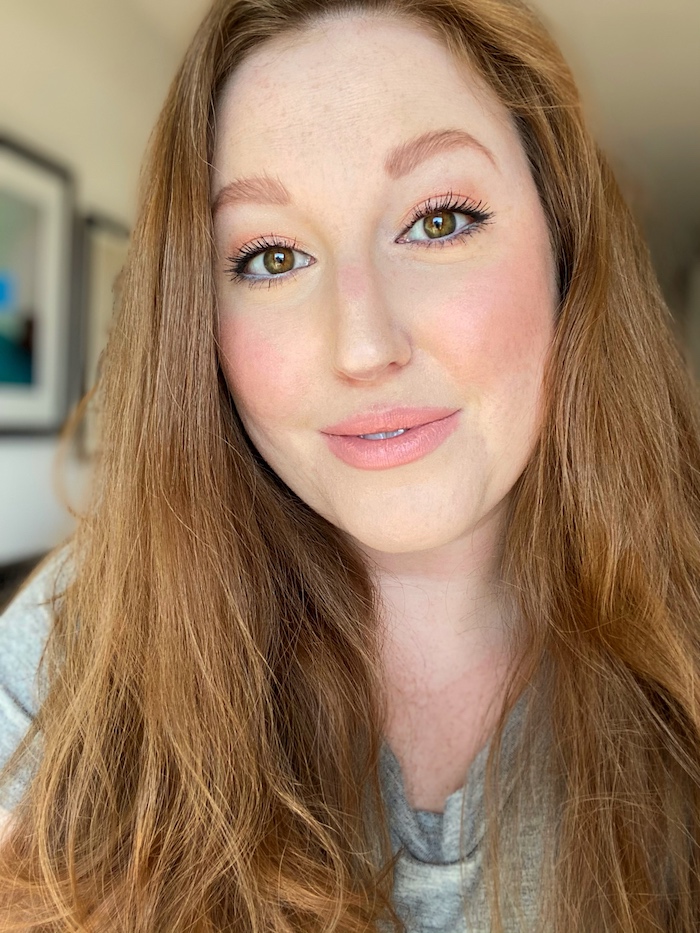 My Work from Home Look
To put together a quick and fabulous WFH look, I picked out 5 products from BeautySense.ca.
Between the dry indoor air, the constant handwashing, the hours of staring at screens both big and small, and the general stress of the past 12 months, my skin is ACTING UP. But I just don't have the brain space to deal with a complicated skincare routine or makeup look.
When selecting products from BeautySense.ca, therefore, I wanted to focus on beauty and skincare items that were effective, easy to use, and multifunctional. I was looking for products that would help soothe my distressed skin and help get me video-conference ready without unnecessary fuss. Read on to find out more about my experience with each product!


Caudalie Crème Gourmande
If ever there were a year to splurge a bit on hand cream, this would be it! Caudalie's Crème Gourmande feels luxurious but absorbs quickly enough that you can get back to typing within seconds. Packed with antioxidants, shea and avocado butters, this cream moisturizes and repairs, leaving my hands soft and nourished no matter how many times I use sanitizer that day. The gentle grapefruit fragrance is invigorating without being overpowering. Crème Gourmande is made with 98% natural-origin ingredients; contains no parabens, phthalates, SLS, or mineral oil; and hasn't been tested on animals. Caudalie is also a member of the 1% For the Planet program.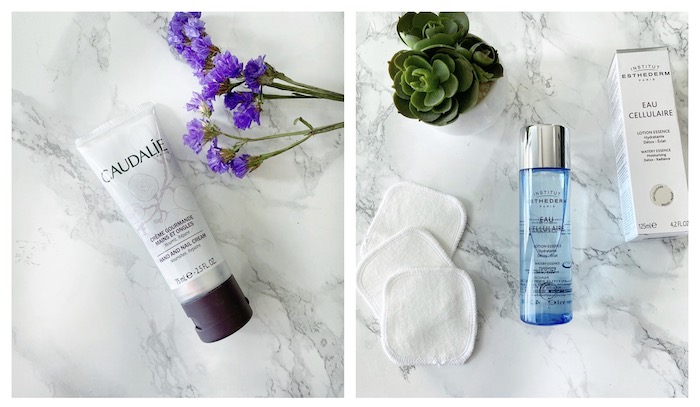 Esthederm Eau Cellulaire
The unique Eau Cellulaire is aptly named: it has the consistency of water, but truly feels as hydrating as a lotion when applied. WIZARDRY! The fragrance is a bit stronger than I would like but it fades quickly, and my skin feels so good after application that I'll continue using the product regardless. Enriched with hyaluronic acid, Eau Cellulaire is a great option if your skin craves moisture and anti-aging benefits but doesn't like heavier creams.


Éminence Clear Skin Probiotic Masque
My skin – always acne-prone, but generally under control – has gone truly haywire this winter. Using this mask a few times a week has been a huge help, however, and I've noticed a reduction in blemishes and irritations since I incorporated the mask into my routine. With powerhouse ingredients like parsley, yogurt, kaolin clay, tea tree oil, and cucumber, this soothing and cleansing concoction is a must-have in your fight against maskne. As a bonus, it's free from parabens, phthalates, SLS, and isn't tested on animals. Éminence is also a member of the Forests for the Future program, planting a tree for every product sold.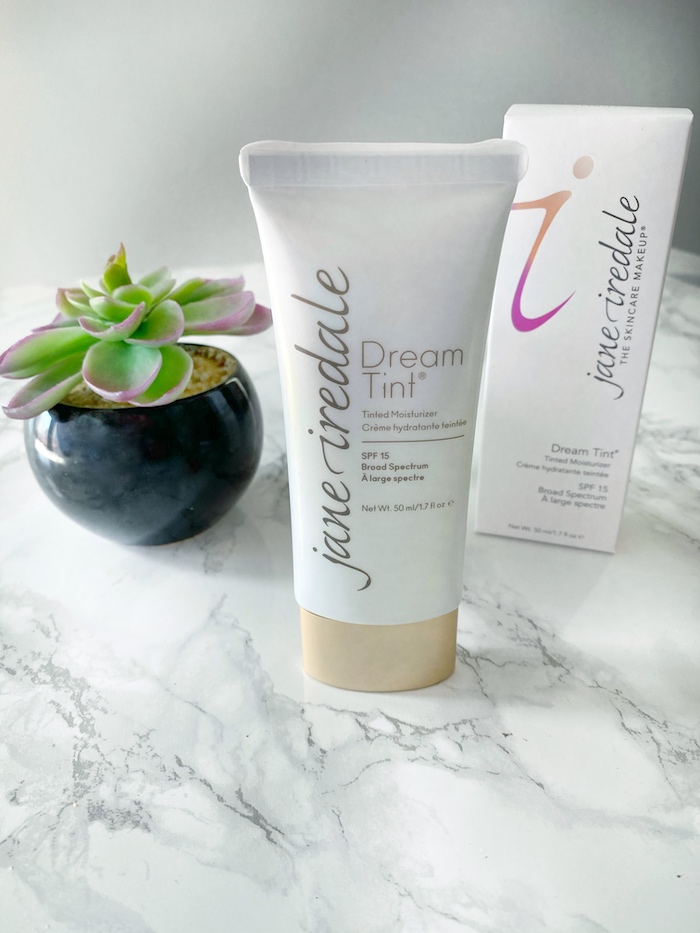 Jane Iredale Dream Tint
With limited space on my vanity counter, I'm always a fan of multi-use beauty products. I love that this moisturizer has some color to slightly even out skin tone, and contains SPF 15, too. (Just because you're inside more of the day doesn't mean you don't need sun protection!) Heads up that Dream Tint is definitely a sheer coverage product; I mixed a tiny bit of foundation in before application, which helped create a slightly more even base without having to resort to a full face of foundation. Like all Jane Iredale products, Dream Tint is cruelty-free and has a natural fragrance.


Stila Convertible Color Lip & Cheek Cream
Stila's Convertible Color gets you Zoom-ready in seconds! The creamy formula is easy to apply and can be blended out for a more subtle look or layered for a pop of color. I simply tap on to my cheeks, glide on to my lips, and even put a little dab on the bridge of my nose for a cohesive glow. Convertible Color is sheer enough to let your skin breathe, but pigmented enough to give you a healthy flush (even if you haven't been outside in… a while….)


BeautySense.ca For the Win!
With BeautySense.ca, I was able to quickly and easily select these 5 products from very different brands according to specific concerns I had. Not only that, but everything was shipped together in one package from within Canada, drastically cutting down on delivery times!
The next time you're in the market for some makeup, skincare, haircare, or body care products, do yourself a favour and check out BeautySense.ca, your Canadian online beauty store.


Have you become a BeautySense.ca member yet?
Share on social: