The bad news: we're now pretty much halfway through summer. The good news: the products in my list of summer faves will help you keep your hair, skin, and makeup looking great for the rest of the season! 🙂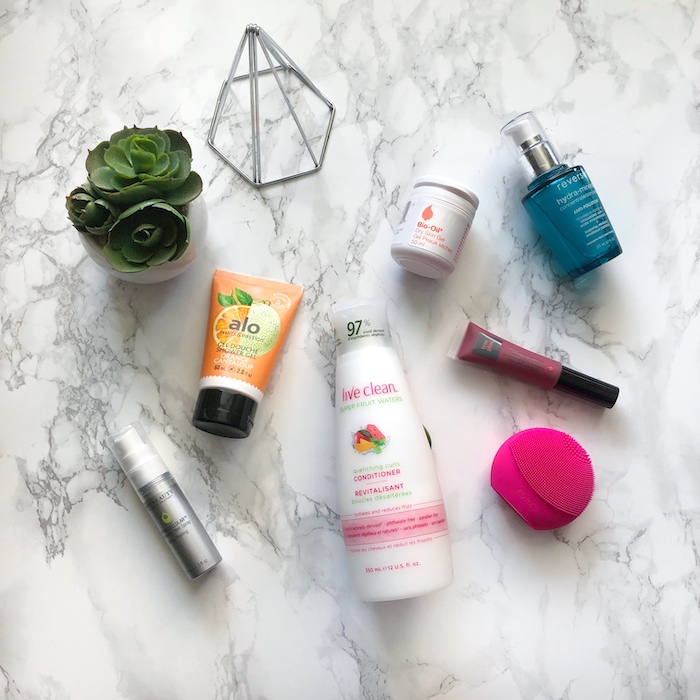 {Summer Faves 2019}


Disclaimer: The products mentioned in this story were provided to me at no cost for editorial consideration. All opinions are my own.
With such a short summer in this country, we Canadians want to enjoy every last minute of good weather that we have! Preferably without experiencing the classic summer beauty challenges of melting makeup, sweat, frizz, and peeling skin.  To help you avoid these beauty blights, I've rounded up some great products that will keep you looking good and feeling fabulous till the cooler weather sets in.
FOREO Luna Play Plus
One of the most important steps of a summer skincare routine is thorough cleansing with exfoliation. But, if you're travelling, it's not always easy to bring a dry brush or a coffee or sugar scrub with you. I've been using FOREO's Luna Play Plus ($60) to help me cleanse and exfoliate during my travels, and it's been a total lifesaver. This pulsating electronic device is small enough to throw in a purse or makeup bag, making it truly portable. Plus it's made of silicone, which means it's antibacterial and a snap to clean. Just rinse your face, put on your cleanser, turn on the device, and let it scrub away all the makeup, sweat, salt, and pollutants on your face.
Juice Beauty Stem Cellular Exfoliating Peel Spray
While a great cleansing device can help you keep summer skincare woes at bay most of the time, sometimes you need a peel to really reset. Unfortunately, many peels rely on harsh chemicals to achieve the desired effect, Juice Beauty's Stem Cellular Exfoliating Peel Spray ($52 USD) uses ingredients like fruit stem cells and grapeseed instead. Despite being all-natural, the spray works shockingly well. One use removed an alarming amount of dead skin cells from my face and left my skin smooth and bright, without causing me any irritation. Pro tip: use the peel on the backs of your hands to basically go back in time and have the soft, unlined hands of youth!
ALO Travel Size Shower Gel 
Another great product to throw in your travel bag is the ALO shower gel by Fruits & Passion. Firstly, the fragrances are incredible. Their new collection features scents like passionflower, mango starfruit, and citrus coconut, so even if you're not in the tropics, you'll feel like you are!
The gel also suds up nicely, and rinses without leaving a residue. One of my favourite things about this product, however, is the fact that the formula is biodegradable. If you're abroad – particularly if you're going to be in an area with less stringent water treatment systems – it's extremely important to use products that will break down easily without harming the environment. Many ALO products (from $4 – $35, depending on the item) have biodegradable formulas, and all are cruelty-free.
Reversa Hydra-minéral
I've been a fan of Reversa's anti-pollution products for years, so it's no surprise that their new Hydra-minéral Concentrate ($42) made my list of summer faves. This lightweight serum can be used over the entire face (even on the eye contours and the lips!), and the natural fragrance is so light that I barely even notice it.
Ingredients like hyaluronic acid, coconut water, rose water, and Malachite extract give this product its triple threat status: it will hydrate your skin, protect against damage caused by pollution, and nourish your skin with a serious dose of antioxidants.  Like all Reversa products, Hydra-minéral is oil-free, paraben-free, and cruelty-free.
Bio-Oil Dry Skin Gel
In 30+ degree weather, the thought of putting on a heavy moisturizer all over your body is just plain unappealing. And yet, our skin definitely still needs to stay hydrated in the warmer months, especially with pool or sea water drying it out. What to do?! Cult favourite brand Bio-Oil has developed its first new product in 30 years to help you with just this scenario. Bio-Oil Dry Skin Gel ($23.99) has made my list of summer faves because of its revolutionary texture. It's formulated without water, so none of its volume evaporates on contact with your skin. This means that you only need to use a fraction of the amount that you would use with a typical cream, lotion, or body butter! The oil-based gel absorbs almost instantly, seeping deep into your skin and leaving you glowing.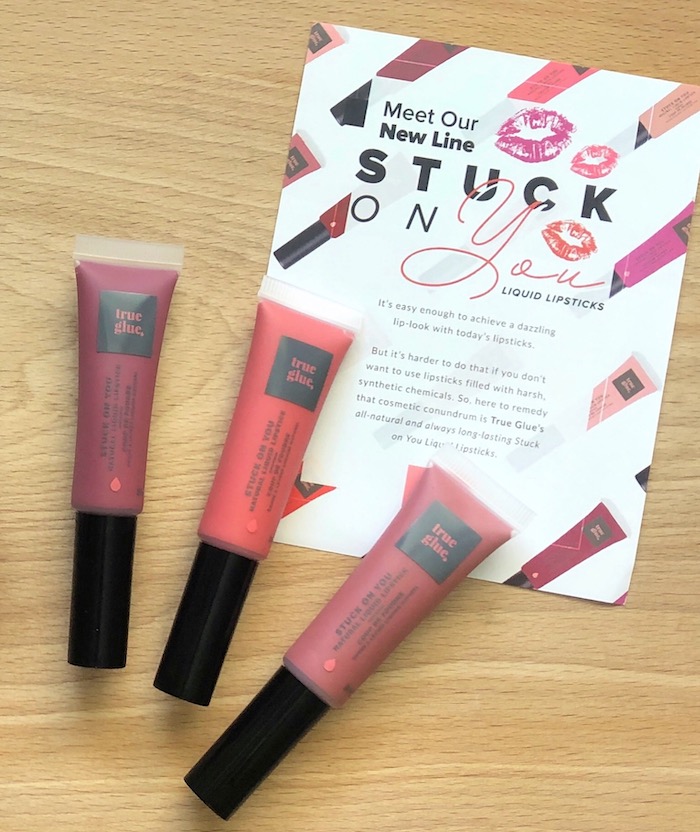 True Glue Stuck on You Liquid Lipstick
You know that I'm a total sucker for a matte lip, and these new arrivals are no exception. True Glue is a rapidly expanding Toronto company focused on creating natural, cruelty-free products that will help you achieve a glam look without guilt. Their Stuck on You Liquid Lipstick ($20.43) is long-wearing (as in "still looked flawless, even eating several vegan hot dogs" long-wear!), and feels very comfortable on the lips. The formula doesn't dry out lips, and the long, narrow applicator makes it an absolute breeze to put on. I've tried three different colours from the collection, and have gotten compliments literally every time I've worn any of them! My fave shade is definitely Urban Lip Myth; a dusky burgundy that's absolutely perfect for a sultry summer date night.
Live Clean Super Fruit Waters Shampoo & Conditioner
My crazy mane tends to mostly do what it wants, regardless of what I put in it. And, in summertime, that means "frizz the hell out." But, since I've been using Live Clean's Super Fruit Water Shampoo & Conditioner  ($7.79 each), my natural wave has been must more defined, and my frizz level has definitely been reduced. The products smell like melon, which is a perfect summer fragrance, and contain micellar water to cleanse and hydrate without weighing down curls. Like all Live Clean products, Super Fruit Waters are vegan and cruelty-free, and they don't contain SLS, parabens, silicone, phosphate, or dyes.
Which products are your summer faves this year? 
Share on social: